Park It and Bark It is an exciting and unique food truck meetup designed exclusively for our four-legged friends. This one-of-a-kind event offers a delightful blend of delicious food and canine camaraderie in a pet-friendly atmosphere. The concept behind Park It and Bark It is simple yet ingenious:  it is a gathering of food trucks serving up a delectable array of treats for both humans and their beloved pets. As the sun sets and the evening comes alive, pet owners and their furry companions converge on a designated park or open space, creating a vibrant and social setting that celebrates the bond between humans and their dogs. The heart and soul of this event are the food trucks, each specializing in crafting mouthwatering dishes for both dogs and their owners. From gourmet doggy desserts to artisanal dog-friendly dishes, the canine culinary options are truly endless. These treats are prepared with high-quality, pet-safe ingredients to ensure that your fur baby enjoys every bite.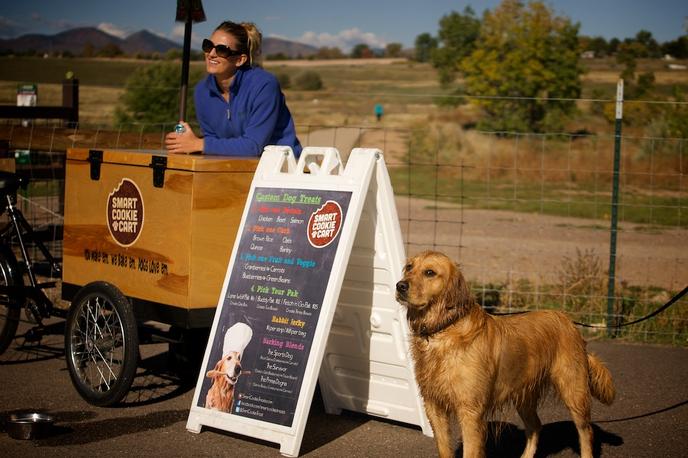 For the human attendees, there is an equally enticing selection of food trucks offering a wide variety of delectable snacks, meals, and beverages. From savory street food to sweet indulgences, there is something to satisfy every palate. Parking it and Bark It encourages a sense of community and togetherness among dog owners. San Antonio Food Truck Hub is an excellent opportunity to meet and connect with other dog enthusiasts while your pets make new furry friends. The atmosphere is casual and friendly, making it easy to strike up conversations and share dog-rearing tips and stories. Dog lovers can swap training advice, exchange anecdotes about their canine companions, or simply revel in the joy of watching their pets have a blast in the designated doggy play areas. Safety and well-being are paramount at Park It and Bark It. Event organizers work closely with local animal experts and veterinarians to ensure a secure and comfortable experience for all attendees. There are designated waste disposal stations to maintain cleanliness, and first-aid stations and veterinary professionals on standby in case of any unforeseen circumstances.
With each Park It and Bark It event, you can expect a unique experience. Themes may change with each gathering, keeping the excitement fresh and inviting for regular attendees. You might stumble upon a Puppy Prom with dogs decked out in fancy attire, a Bark and Brews event with local craft beer, or even a Doggy Olympics featuring entertaining games and contests. The possibilities are endless, and the surprise element is all part of the charm. Park It and Bark It is more than just a food truck meetup – it is a celebration of the profound connection between humans and their four-legged family members.  It is where pet owners come together to enjoy great food, build lasting relationships, and watch their furry companions bask in the love and attention they deserve. So, gather your leashes and appetites and join us for the next Park It and Bark It event. Your pup will thank you for it, and you might just make some new friends along the way.